34. PRAGA CANTAT 2023
International Choir Competition and Festival
with the Grand Prix
Prague, 9 – 12 November 2023
The Praga Cantat festival, whose 34th edition will take place from 9 to 12 November 2023, has become one of the most important choral events in Prague. 929 choirs from 43 countries participated in its past 33 editions and the total number of singers who came to Prague amounts to over 40,000. Only a worldwide pandemic stopped the promising development of the festival and forced us to skip the 2020-2022 years. But we are looking forward to this year's edition and hope that the festival will return in full force. We are pleased to continue the history of the festival in the same venue and look forward to cooperation with the National House in Vinohrady, where the festival has traditionally been held.

From 2023, the festival has been taken over by two students of Prof. Miroslav Košler (co-founder of the festival and choirmaster), Jakub Zicha and Jiří Petrdlík. Their work continues the legacy of their teacher and brings the festival back to its former popularity.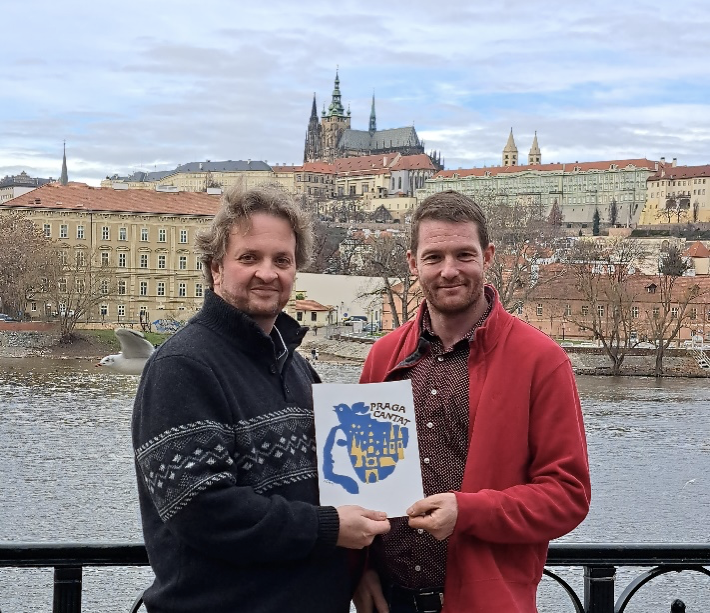 The Praga Cantat festival is not an exclusive competition. Alongside the excellent choirs, it is
also attended by choirs that are at the beginning of their development, want to compare
their strengths and experience the wonderful atmosphere of competition. The international
expert jury not only evaluates the performances of the individual ensembles, but also gives
valuable recommendations, which may help the choirmasters in their future work.

We are looking forward to welcoming you as our guests!
DEADLINE FOR APPLICATIONS – 31 August 2023
Schedule
Thursday
Arrival to Prague, check-in
7pm Choir directors + 2 choir members will take part in Welcome reception at the Old Town City Hall
Friday
Group breakfast in hotel
10am Official opening ceremony of the Festival, concert of the choir Cancioneta Praga (ND in Vinohrady)
Time for lunch
2pm Competition for choirs in all categories and performance of non-competitive choirs
10pm Announcement of the choirs selected for Grand Prix competition
Saturday
Group breakfast in hotel
Guided city tour including visit of the Prague Castle (without entrance fees and transport)
Time for lunch
2pm Competition for Grand Prix (ND in Vinohrady)
8pm Closing ceremony + awards ceremony for choirs, compulsory pieces are sung together, performance of the Grand Prix winner
9pm Following the closing ceremonies, all choirs are invited to enjoy a farewell evening with music and dance at the National House
Sunday
Group breakfast in the hotel, check-out and departure

If you would like to extend your stay in Prague, we can prepare a special culture or touristic program for you upon request.